10 Things You Should Know About Rosé
---
Pink wine has conquered us. Taken up permanent residence in our hearts and cellars. Muscled its way into our refrigerator doors year round. But when we wax poetic about rosé, sometimes we're met with confusion. Downright bewilderment.
Why? Because there are too many misconceptions about rosé out there, and we can no longer let them slide. So here it is. A definitive list by Dedalus Wine of the 10 things you should know about rosé. Consider them commandments that will shepherd us all toward better wine drinking experiences.
---
Rosé is not sweet
What's the first thing that comes to mind when you think of rosé? If it's not the bone-dry, citrusy blush pink wines from Provence, or the juicy, herbaceous watermelon-hued rosato of Tuscany, you're missing out. The majority of high quality pink wines — especially the wines you'll find at Dedalus — are dry. And if there is any sweetness, it's a gentle touch of residual sugar that works with the wine, rather than dominates it.
So why the myth? It's likely because of the wave of cheap White Zinfandel that washed over America in the 80s and 90s. Mass produced wine with no personality. It's the opposite of the rosé we crush on.
---
Rosé is Food Friendly
It's Saturday night. You've been invited to dinner. You don't want to show up empty handed, but you don't know what's on the menu. Enter rosé. Pink, terroir-driven wines are incredibly food friendly. They generally have juicy acids and a dry profile that make them a great pairing for a variety of dishes. They work well because of a few basic pairing principles.
Acid and Acid. Like pairs with like, and so acidic wines — those bottles that make your mouth water after one sip — work well with acidic foods. Acid shows up in everything from tomatoes to meats to cheeses, so it's a strong bet that something on the menu will work based on that pairing principle.

Acid and Fat. Acidic wines act like a lightsaber chopping through fatty foods. Whether it's a juicy burger with oozy melted cheese, rich roasted vegetables, or buttery lobster or seafood, a sip of rosé will cleanse your palate and prepare you for the next bite.
Grab a bottle of rosé for your next dinner party and make everybody at the table happy.
---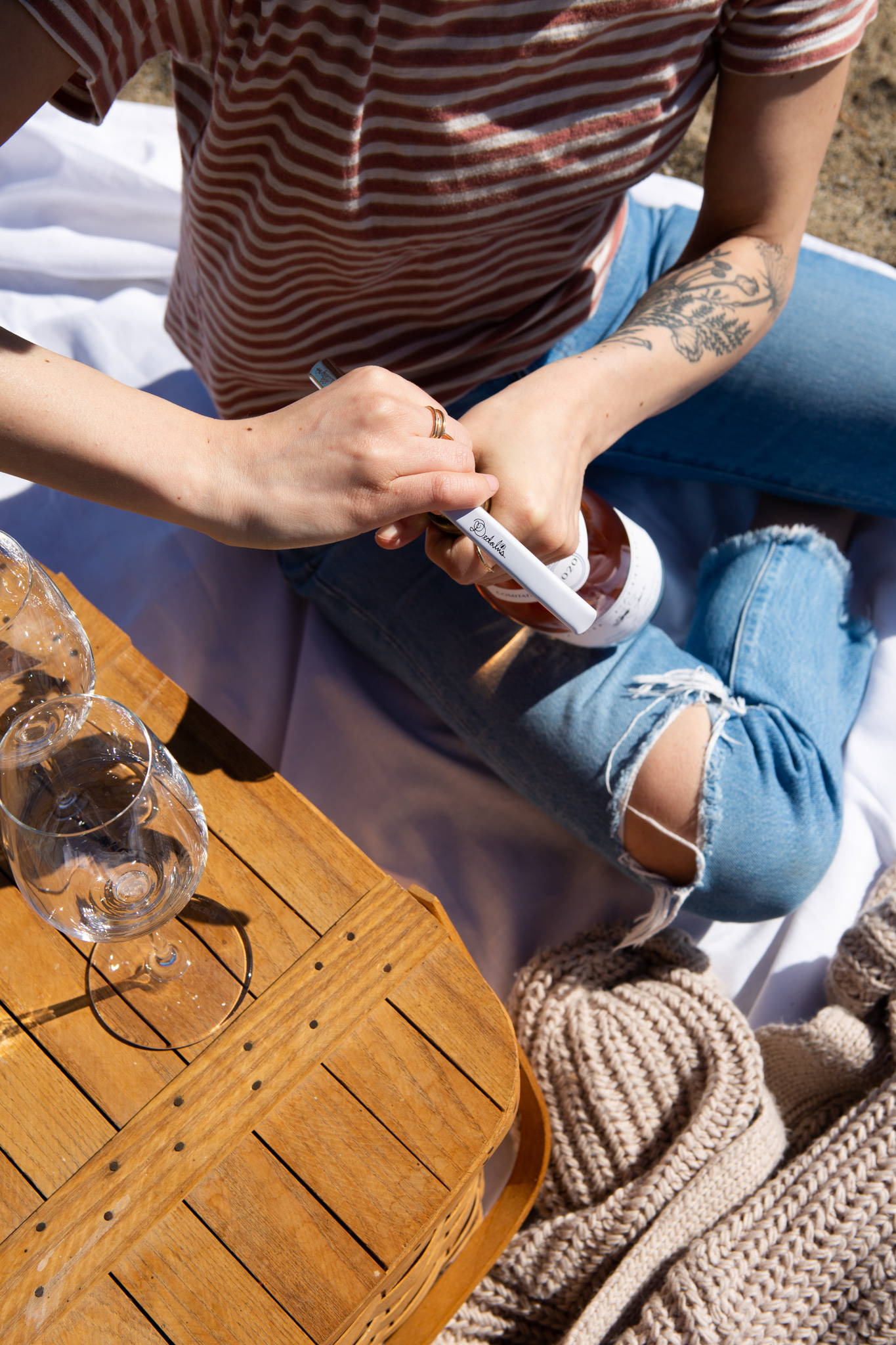 Rosé can express terroir
When we talk about terroir, we mean the way the soil, location, and climate show up in a wine. A sense of place. While pink might not be regarded as a serious color outside the world of wine, pink wines most definitely express terroir. One whiff of a Corsican rosé and you'll be flooded with notes of garrigue, the wild herbs that cling to the idyllic shores of the island. Taste a pink Bandol and you'll be transported to the seaside town the sound of gulls ringing out overhead and the aroma of blackberry, citrus, and a singular salty note on the palate.
If a winemaker is serious about making good wine, they know their terroir, and work to showcase it in every bottle.
---
You Can Find Great Value in Spain
This is true of most wine styles, but if you're looking for good deals, you'll be sure to find them in under-valued regions. Since Spain isn't particularly known for rosé, the way Provence or Corsica are, you can be almost positive you'll find great deals there. And since rosé doesn't usually age as long as red wines, winemakers often can release it at a lower price than their aged reds soon after its made.
Corsican Rosé Tastes Like Summer
We can't get enough of Corsican rosé; it's one of the most exciting and vibrant styles of pink wine out there. Made from a blend of local grape varieties like Niellucciu, Sciaccarellu, and Vermentinu, Corsican rosé is a celebration of the island's sun-soaked climate, rocky terroir, and Mediterranean lifestyle. It's a wine that's all about freshness, fruitiness, and drinkability. Expect aromas and flavors of red berries, pink grapefruit, white peach, and wildflowers, as well as a hint of salinity and minerality. When you drink these wines, you'll feel like you're on a terrace overlooking the sea, settling into a lunch of grilled fish, shellfish, or a salad of ripe tomatoes and basil.
Provence is The Best Place to Start
If you're not already a convert to the world of great rosé, begin your journey with Provence. This region of southeastern France is the spiritual home of rosé and produces some of the most iconic and delicious examples of the style. Provence rosé is characterized by its pale pink color, delicate aromas of citrus, peach, and flowers, and crisp acidity. It's a wine that's versatile, refreshing, and easy to drink, and pairs well with a wide range of foods, from Mediterranean cuisine to sushi. Some of the most renowned appellations for Provence rosé include Côtes de Provence, Bandol, and Cassis.
---
Rosé Can Be Natural
Natural wine isn't limited to any shade of the rainbow. It can be orange, red, golden, and also pink. Natural wine — including rosé — is made with minimal intervention in the vineyard and cellar, using organic or biodynamic farming practices, wild yeasts, and little or no added sulfites. The result is a wine that's pure, expressive, and full of life. Natural rosé can be cloudy or crystalline, complex or chuggable, with flavors that range from fresh berries to dried fruits, spices, and even tea. It's a wine that appeals to those who value authenticity, sustainability, and creativity in their drinks.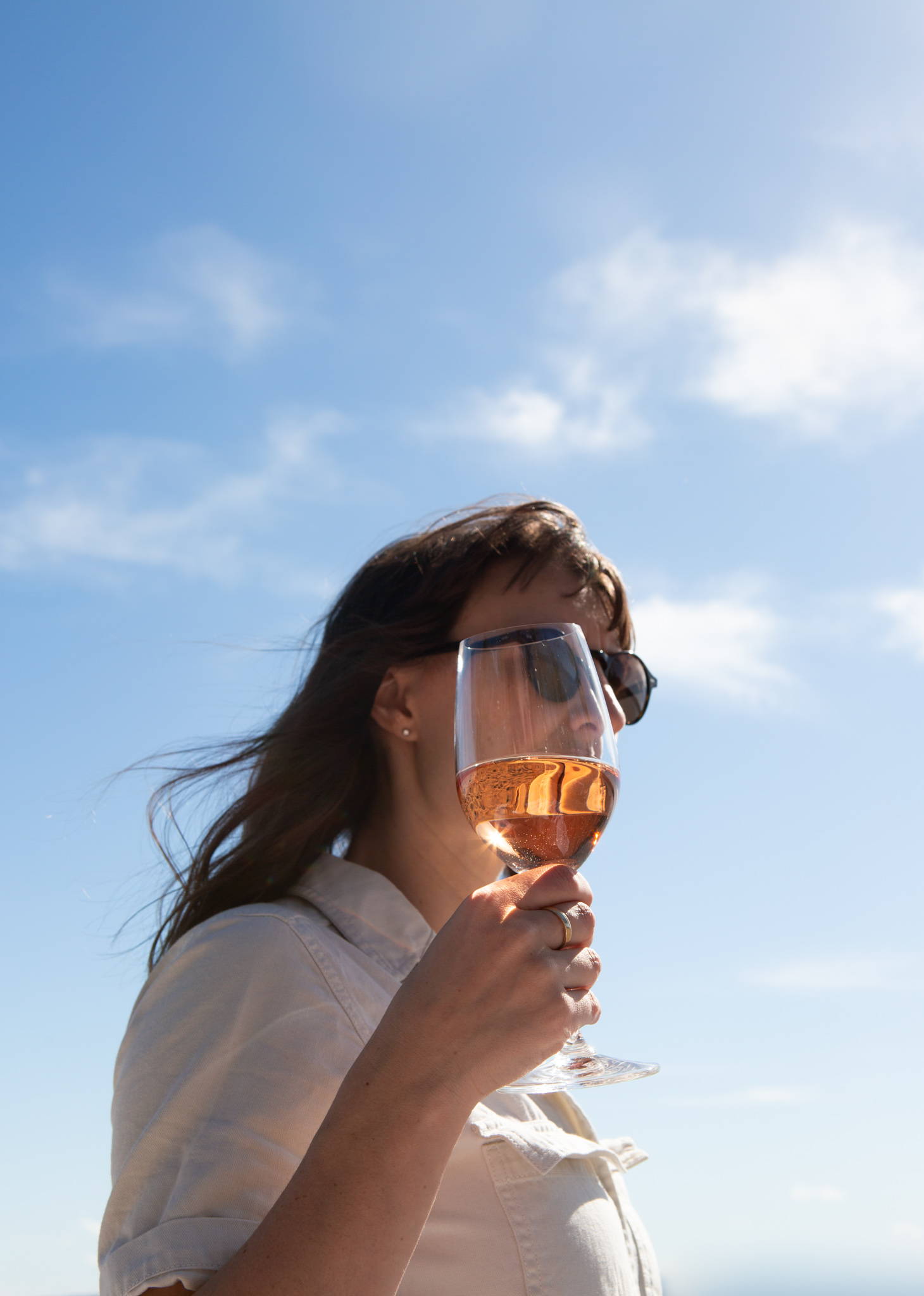 ---
Lighter Rosé isn't Better than Darker Rosé
One of the most common misconceptions about rosé is that lighter is always better. While it's true that iconic regions like Provence are known for pale pink wines, that doesn't mean they're necessarily superior to darker or more intense rosés. The color of a rosé depends on many factors, such as the grape variety, the ripeness of the grapes, the winemaking techniques, and the aging process. A darker rosé can be just as delicious and complex as a lighter one, with flavors that range from red fruit to stone fruit, herbs, and spices. In fact, some of the best rosés in the world, such as Tavel in the Rhône Valley or Rioja in Spain, are known for their deep, rich hues and bold flavors. The key to choosing a good rosé is to look for balance, freshness, and character, regardless of its color.
Rosé is ageworthy
Most rosé is made to be drunk immediately. But some winemakers, particularly in southern France and Corsica, intentionally produce rosé meant to age. Knowing that they want it to hang out in the bottle for a few years, they'll make different decisions during the harvest and winemaking process to ensure that it ages well.
Domaine Tempier is a prime example of ageworthy rosé. The Bandol estate founded by wine legends Lucien and Lulu Peyraud in the 1940s created a legacy of age worthy pink wines that enophiles scramble to get their hands on each year. You could open a 2021 or 2022 right now, but if you wait a few years you can be assured it will be even better.
Rosé is an all year wine, not just for summer
All of this leads us to our tenth and final thing you should know about rosé: it can be drunk all year long. It's a great wine for the Thanksgiving table, for rich winter holiday meals, for enjoying around the table with friends and family. Rosé isn't seasonal, and when we confine it to just the balmy months of summer, we're missing out.
With these 10 rosé commandments, you'll have no problem shopping for pink wine all year round.