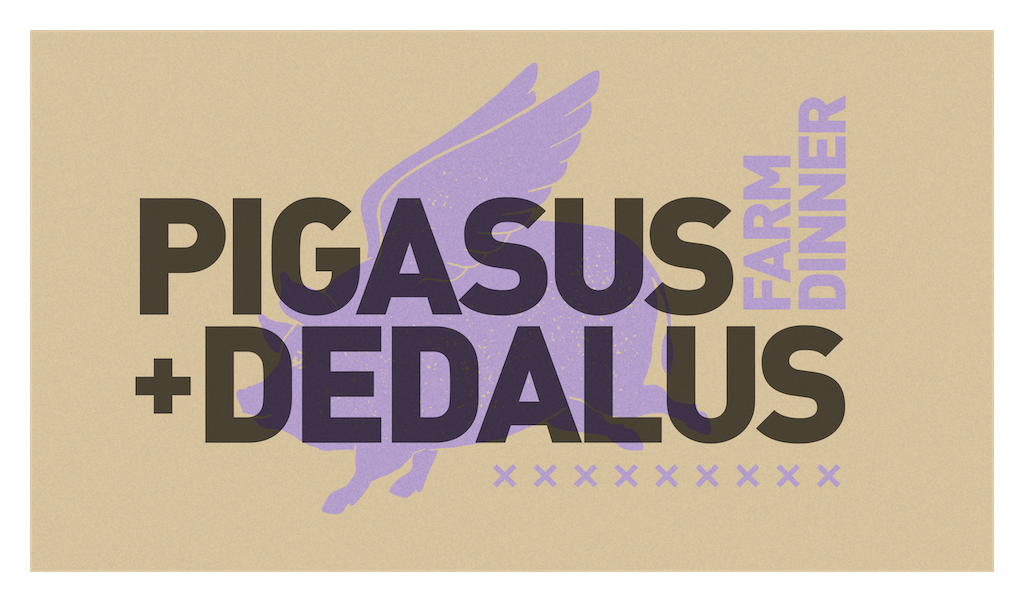 August 21st
5:30 PM – 8:30 PM
Pigasus Meats
20 East Shore Road
South Hero, Vermont 05486
Come to a celebration of summer, Italian style. We're heading out to the fields for a meadow dinner focused on the bounty of summer vegetables, herbs, and fruits, and throwing down a whole hog porchetta from our friends at Pigasus Meats. You'll be greeted with sparkling wine and throughout dinner, be served wines perfectly paired with the rustic spread. Join us and enjoy the abundance of Vermont summer under the open sky.
You can expect a relaxed outdoor dining experience with world-class wines and delicious local food. Dining al fresco in the Champlain Islands gives you the unique opportunity to enjoy a rustic meal with a gorgeous scenic vista.
---
Why does this event matter?
It's important to understand that wine is an agricultural product and that Dedalus exists because of small farmers around the world. We support farmers and believe that strong agricultural systems create strong communities. That's why we're partnering with Pigasus Meats to create a one-of-a-kind outdoor wine dining experience.
If you're interested in farm-to-table dining experiences, in delicious food raised responsibly, this is an incredible opportunity to drink delicious wine while you enjoy the bounty of the Vermont summer.
What's the event agenda? (it's a 3-hour event, what's going to happen and when)

You'll be greeted with a glass of sparkling wine as you head over to the side tables laid with appetizers.

Chef Jeremy will be finishing off the porchetta as you arrive, and shortly after will bring it to the table with an assortment of Italian-inspired side dishes.

Everything will be served family style, with more wine to complement the unique natural setting and rustic Italian inspirations of the meal.
This event is outdoors. If the weather does not hold, we will move the dinner into one of the barns on the farm.
For the latest food, wine and event updates, follow us!